Listings in Sacramento
Showing results 1 - 3 of 3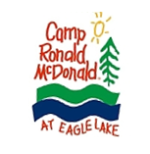 Ronald McDonald House Charities Northern California is dedicated to supporting programs that improve the lives of children and their families by supporting the Sacramento Ronald McDonald House and Camp Ronald McDonald at Eagle Lake. Camp Ronald McDonald at Eagle Lake provides confidence building experiences for participants who are "at-risk", disadvantaged and/or living with physical, developmental and emotional disabilities.
Our fully accessible site removes all physical barriers and our program promotes individuality and self-esteem through the challenges of outdoor group living and teamwork, in a supportive environment.
2555 49th Street
Sacramento, CA 95817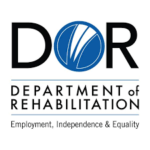 The California Department of Rehabilitation (DOR) works in partnership with consumers and other stakeholders to provide services and advocacy resulting in employment, independent living, and equality for individuals with disabilities.
721 Capitol Mall
Sacramento, CA 95814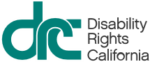 DRC is California's protection and advocacy system. We help people with disabilities. We use different strategies. One strategy is legal advice or representation. Another is impact litigation. We help people self-advocate. We outreach and educate the community. We investigate abuse and neglect. We work on public policies.
We work with people with disabilities. We want to advance their legal rights. We help them live integrated lives. We help them live meaningful, self-directed lives. We want them to have the supports they need. We work for equal opportunity.
If you are a regional center client, you may ask for help from the Office of Clients' Rights Advocacy (OCRA).
(800)  390-7032 (Northern California)
(866) 833-6712 (Southern California)
Ada Hamer - Clients' Rights Advocate/Attorney
(213) 213-8180


[email protected]
Natalie Klasky -  Clients' Rights Advocate / Attorney

(

213) 213-8171


[email protected]
1831 K St.,
Sacramento, CA 95811