Listings in Culver City
Showing results 1 - 2 of 2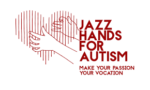 We are a 501c3 talent advocacy group that provides platforms and seeks avenues where musically inclined individuals on the autism spectrum can express and explore talent. We provide individualized training to help musicians on the autism spectrum develop their musical, social and professional skills. We also help musicians on the autism spectrum find jobs.
Programs:
10220 Culver Blvd, Ste 101,
Culver City, CA 90232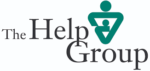 The Help Group is the largest, most innovative and comprehensive nonprofit of its kind in the United States serving children, adolescents and young adults with special needs related to autism spectrum disorder, learning disabilities, ADHD, developmental delays,abuse and emotional challenges.
Programs and Services:
Assessments

9 specialized day schools offer pre-K through high school

Advance LA Transitioning Teens & Young Adults

Residential Services

After-School & Weekend Programs

Kids Like Me Camps

Vocational Services

Mental Health & Clinical Programs

Family-Centered Support Programs
13130 Burbank Blvd.,
Sherman Oaks, CA 91401