Armenian Autism Outreach Project Inc. is a non-profit, all-volunteer organization of professionals and parents formed in 2006. AAOP's goal is to raise awareness about autism in the Armenian-American community in Greater Los Angeles by informing parents, teachers & administrators about what autism is & how it is diagnosed, best practices in autism education & treatment, and resource guide built by our families.
AAOP's outreach activities include school outreach, teacher seminars, parent informational meetings, television shows; newspaper articles, parent & sibling support groups, family social events, a network of families, and warm line where we are able to respond to individual needs of our newly diagnosed and current families.
CONTACT INFO:
Phone: (661)523-2267 (AAOP)
Email: [email protected]
AAOP Mission
Our mission is to support the efforts of individuals and families affected by Autism Spectrum Disorder (ASD); to empower them in self-advocacy by way of education, camaraderie and support; and to educate the Armenian Community for a full and meaningful integration of all individuals.
AAOP Vision
Our vision is for an Armenian Community where those members affected by developmental disabilities, particularly those with Autism Spectrum Disorder (ASD), are equal participants in the daily life of the community at large.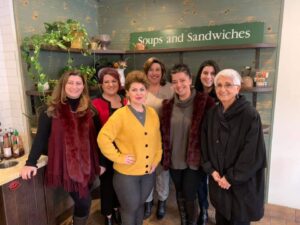 Board Advisors:
Carmen Arakelian
Helen Arsen Griecci
Gayane Kadzhikyan
Founding Board Members:
Taline Ashekian, B.S.
Nora Chitilian-Kalachian, M.S.
Sonia Konialian-Aller, Ph.D.
Houry Sosikian, M.S.
Mariam Tsaturyan, Psy.D.
We thank our founding members, as well as past board members for their dedication to the mission of our organization and look forward to their continued involvement with the AAOP.