September Church Service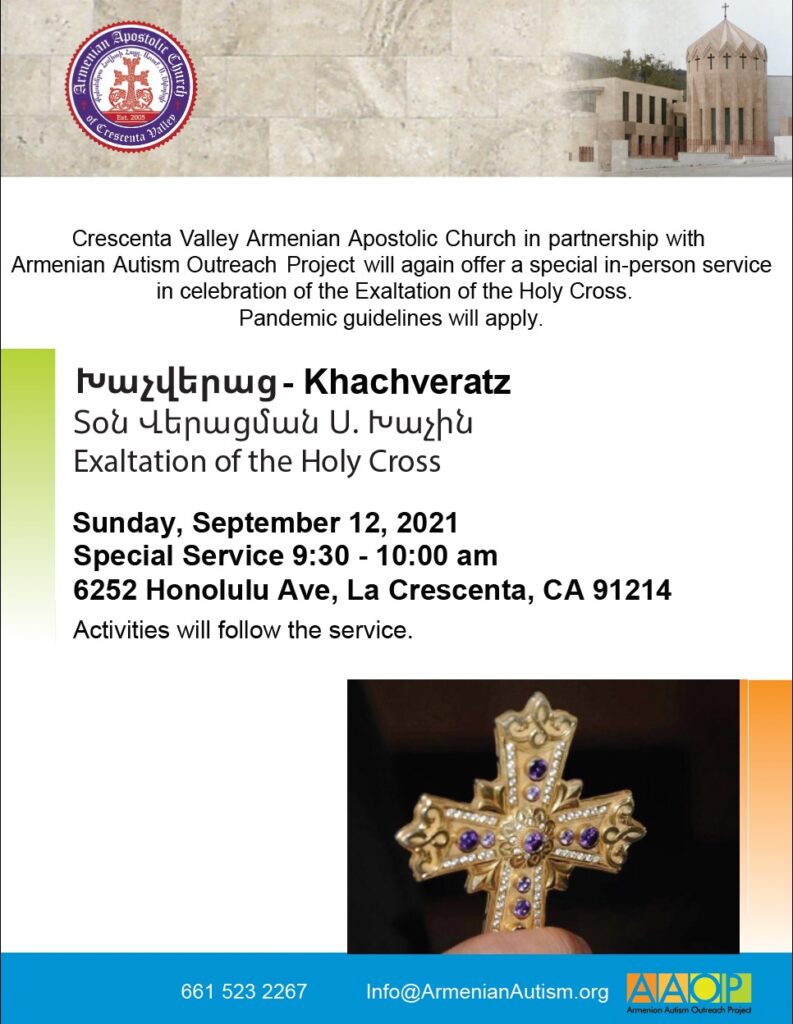 Summer Picnic
AAOP hosted a successful Summer Picnic on Sunday, September 5, 2021 at Johnny Carson Park in Burbank. The event was well attended by 12 families, of which 5 were new to the AAOP family.
Atlas Behavioral Services generously provided 5 volunteers who work as ABA (Applied Behavioral Analysis) Interventionists with the company. They were extremely helpful with the activities and families who required extra support.
After 2 years of break, the parents and their children were excited to be reunited, socialize, to share food, engage in bubble activity brought by Bubblemania and play at the playground. AAOP also showcased art collages that parents created over zoom during the pandemic with Nina Rostanian from 2BHappy.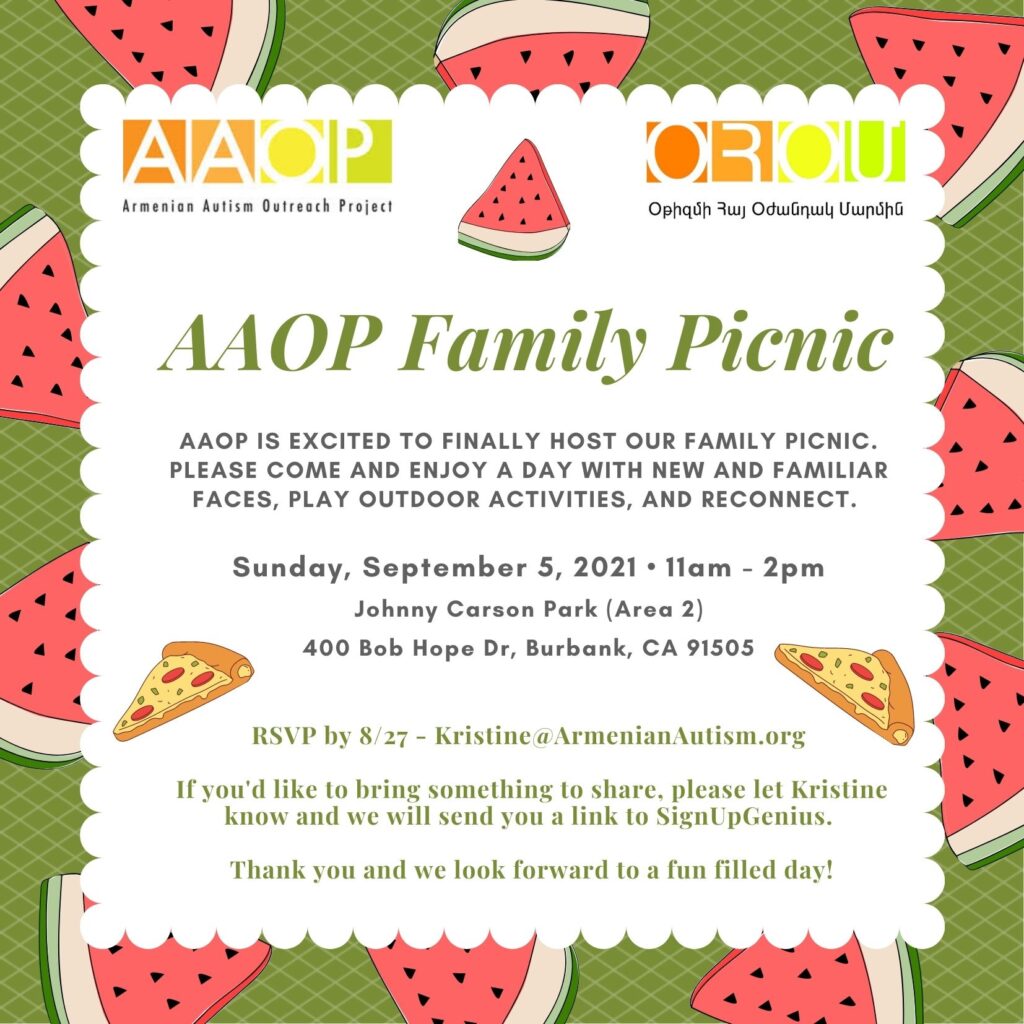 Vartavar Service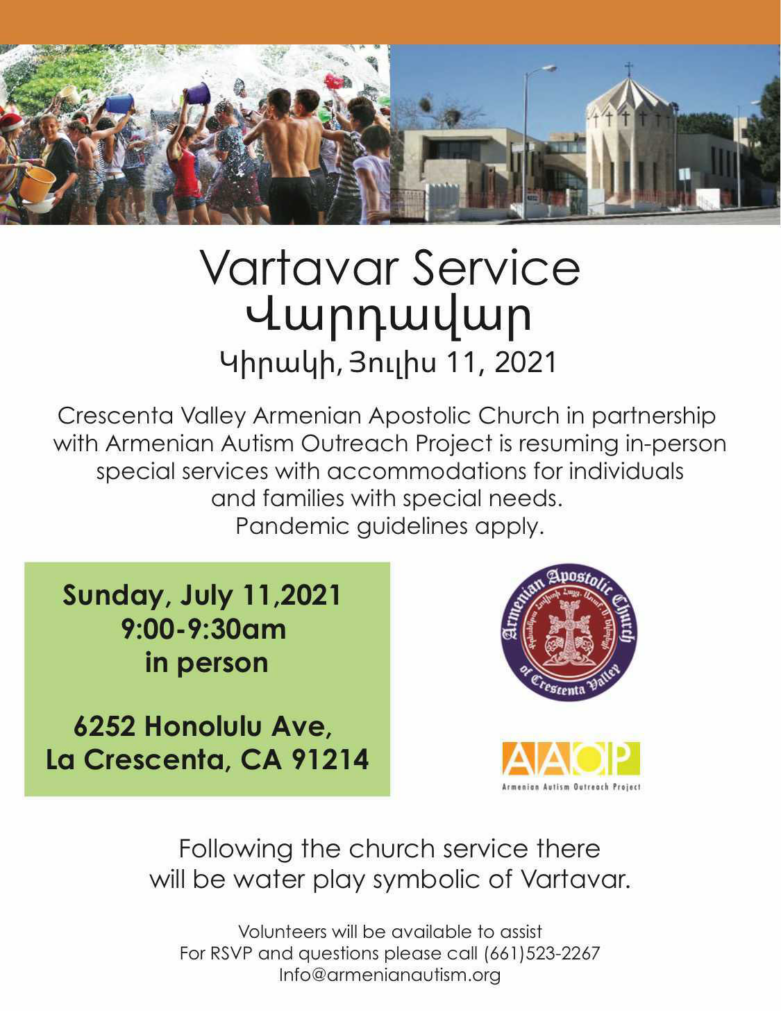 Visit us on our Facebook page for shared events and webinars.