Listings in Shadow Hills
Showing results 1 - 3 of 3

Center for Developmental Therapeutic Vaulting
Providing unique, highly motivating and effective therapy, education and recreation through horses and related experiences to disabled/disadvantaged/at-risk/special-needs children and has earned recognition educationally, medically and scientifically.  Through vaulting (gymnastics on a moving horse), even severely disabled children learn and achieve with the goal of enabling them to lead more independent and productive lives.
10157 Johanna Avenue
Shadow Hills
CA 91040

Danny's Farm offers a safe and nurturing petting farm and social environment for children and adults with autism and other developmental disabilities.
Our mission is two fold – to provide meaningful employment opportunities for adults with developmental disabilities and to help them reach their fullest potential by developing special skills through their work and mentoring.
3241 Crestford Drive

Alta, CA 91001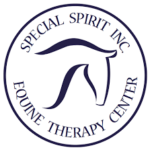 Special Spirit is a PATH International Certified Therapeutic Riding Center, with PATH Certified Trainers.
We emphasizes recreation, riding skills and FUN on horseback.
Our goal is to help children and adults with disabilities face their challenges, form lasting social skills and develop a sense of belonging and purpose in the community.
​
9889 Helen Ave.
Shaker Heights, CA 91040