Listings in ABA
Showing results 1 - 2 of 2

Aura is a locally-based health care service that takes great pride in serving members of our communities in and around Sacramento, CA.
Aura teaches our clients a variety of skills including self-expression, independence, social skills, self-awareness and coping techniques. We believe in the power of naturalistic play-based therapy on a human level.
Aura also supports clients with challenging behaviors (aka problem behaviors) such as extreme tantrums, aggression, self-injury, verbal abuse, non-compliance, etc. Our goal is to help each client and their family live healthier and happier lives.
We offer services in our client's home, school, community and virtually through Telehealth.
Sacramento, CA 95825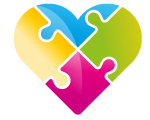 We provide a range of services for children with Autism Spectrum Disorders and related disorders, children at risk for developmental delays, and children with behavioral challenges.
Our multi-disciplinary approach makes use of evidence-based practices (
Applied Behavior Analysis

) to develop an individualized program for your child and family.
217 E. Alameda Ave., Unite 301
Burbank, CA 91502