FAA – The Furture is Now
September 12 @ 7:00 pm

-

9:30 pm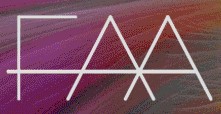 "The Future is Now"
Legal, Financial, and Health Care Planning for a Loved One with a Developmental Disability
Wednesday, September 12, 2018
Networking: 7:00 – 7:30 p.m.           Speakers: 7:30 to 9:30 p.m.
Speakers: Michelle Wolf, Executive Director, Jewish Los Angeles Special Needs Trust
Leslie Barnett, Expert Special Needs Attorney
It's never too early to secure the future for a child, teenager or an adult with a developmental disability.
This session will provide information that you will be able to apply and use whether you have done
the Legal, Financial and Health Planning for you loved one with a developmental disability
or have a Special Needs Trust in place or not.
Topics that will be covered:
Government Benefits in Context of Future Planning
Special Needs Trusts – Choice of Trustee, Successor Trustees and Private Fiduciary
Care Coordination of Future Planning
Letter of Intent – Template to Share – Sharing of Vision and Goals
The event is free and open to all families and professionals.